| | | |
| --- | --- | --- |
| | The POPULARŪ 600 is certified by the UL and the FDA | |
Full back and cushion support heating function.

Remote-controlled reclining chair-back will automatically
* New body shape cushion design.
* Air pressure harmonious vibration massage function.
* Cushion heating function.
| | | |
| --- | --- | --- |
| | Six automatic pressure point massage functions, which can be executed in pairs or combinations to help relieve any aches and pains. | |
| | | |
| --- | --- | --- |
| | Before using your chair, read the Operating Manual carefully to ensure safe, proper use of the chair | |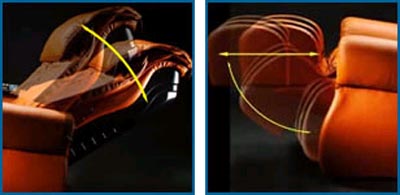 New body shape cushion design.
Full back and cushion support heating function.
Remote-controlled reclining chair-back will automatically
return to its upright position once massage ends.
(Range from 120 to 175 degrees.) Chair-back cover is
enclosed with the same colored
material as the rest of the chair.
---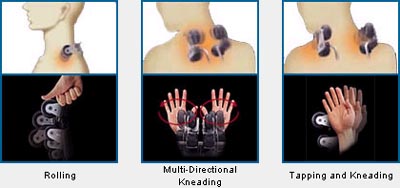 Back Massage:
Back air pressure massage function.
Adjustable rolling massage function.
3 dimension massage function.
Design is based on the hands of a masseuse, which automatically adjust the flexible massage wheels to the shape of the users' back to provide comfortable massage experiences.
Eleven automatic programmed massages to relieve your soreness on head, neck, shoulder, arm, back, lower back, leg, calf, and foot areas. You will be amazed by the quality life like massage.
Flexible hands-like massage wheels designed with various automatic or manual adjustments on massage widths and 6 various automatic or manual adjustments on massage strengths.
Various time selection ranging from 5 to 30 minutes.
The range of the massage path is 31.5 inches.
Six Built-in Massage features: rolling, multi-directional kneading, tapping, and their combinations, which will accurately locate every pressure point to relieve your discomfort and soreness and create realistic massage experiences.
---